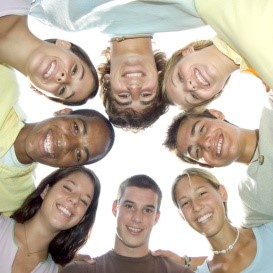 The Breakfast Club meets each Sunday during the 11 a.m. service and provides youth ages 11-15 with a biblical foundation in the Christian faith.
They worship with the entire church and then are dismissed to the Youth Room in the school building.
An environment of acceptance, love and a place to fellowship and grow in the knowledge of Christ is provided.
Here, our youngest youth, develop their Christian values and their relationship with God and one another.
The Breakfast Club participates in bible study, discussion, and of course, breakfast, during their time of fellowship. We use biblically-based curricula, appropriate for teens.